A mother of twins has melted hearts on social media with a recent video shared via her TikTok page.
The lady with a small stature wrote her final paper in school and thought it wise to celebrate with her kids.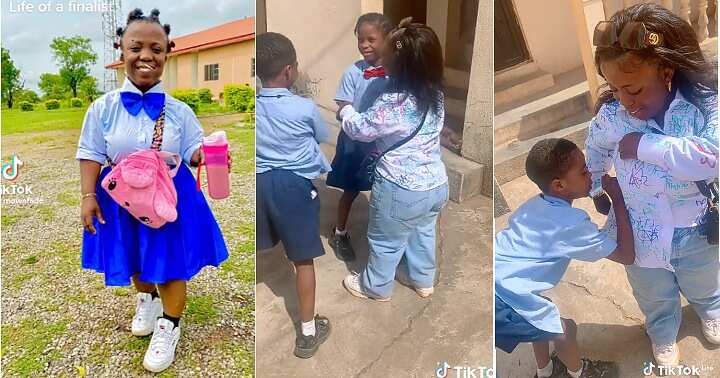 In a heartwarming video, she stormed her children's school, and they got so excited and emotional to see her.
The happy kids signed on their mother's white shirt while praying and hugging her.
Sharing the video via her page @mowafade, the happy mum said:
"So I went to their school for them to know their mum is a graduate!"